The Mission of SUMTER COUNTY MIDDLE SCHOOL is to promote a learning environment that will provide all students with the knowledge and skills to be successful in life.

November
Parent Engagement Month
National Anti-Bullying Month
Canned Food Drive: November 9 - 20
Literacy Week: November 9 - 13
Parent Night/Math Workshop: November 12
Anti-Bullying Week at SCMS: November 16 - 20
Multicultural Week: November 16 - 20
Early Release: November 20
Thanksgiving Holidays: November 23 - 27
Anti-Bullying Campaign Week
November 16th-20th, 2015
Theme: "Stand-Up!"
Monday, November 16: "Oran-cha" Glad You Are NOT a Bully"
Students, faculty, and staff are allowed to wear

orange

.
Tuesday, November 17: "Take A Stand For Peace & Safety"
o Students and Teachers wear BLUE as the sign of PEACE
o Have students sign pledge cards; place cards outside door
Wednesday, November 18: "Put a Lid on It"
Students may wear a hat or cap to school
Thursday, November 19: "Band Together Against Bullying"
Students and staff are allowed to wear head bands, sweat bands, wrist bands, arm- bands, etc…NO BANDANAS ALLOWED!
Friday, November 20: (Early Release) "Be a H.E.R.O." (Help Encourage Respect Others)
Students and staff will be allowed to wear

camouflage

,

red

, white, or

blue

.
Additional Bullying Discussionwill be done in a Panther –Up class period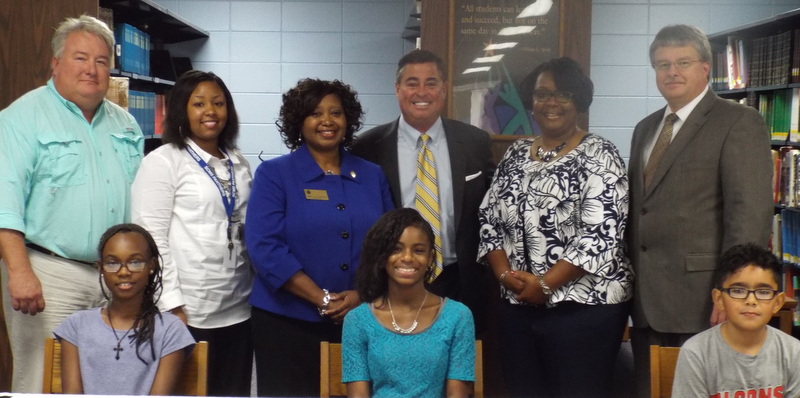 Congratulations to
Keyara Williams, Keyandria Green, and Alexis Salazar-Sanchez
for being named Sumter County Schools
2015 - 2016 REACH Scholars!