The Mission of SUMTER COUNTY MIDDLE SCHOOL is to promote a learning environment that will provide all students with the knowledge and skills to be successful in life.
IN THE EVENT OF INCLEMENT WEATHER,

FIND OUT ABOUT SCHOOL CLOSINGS:
As the mercury continues to plunge and ice and possibly even snow cover the roads, know where to look to find out if the schools in Sumter County are closed. The local newspaper, the Americus Times Recorder, will post school closings on their website, www.americustimesrecorder.com , or you can listen to local radio station WDEC at 98.7 FM. Also, you can tune into the following television stations: WALB out of Albany; WTVM from Columbus; or WSST from Cordele. An announcement will be made on the Sumter County Schools webpage: www.sumterschools.org.
Early Release - February 11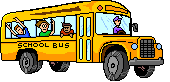 Winter Break: February 12 - 15

Congratulations
Girls and Boys Basketball
Deep South Conference Champions