Sumter County Middle School Celebrates Successful Student Intern Program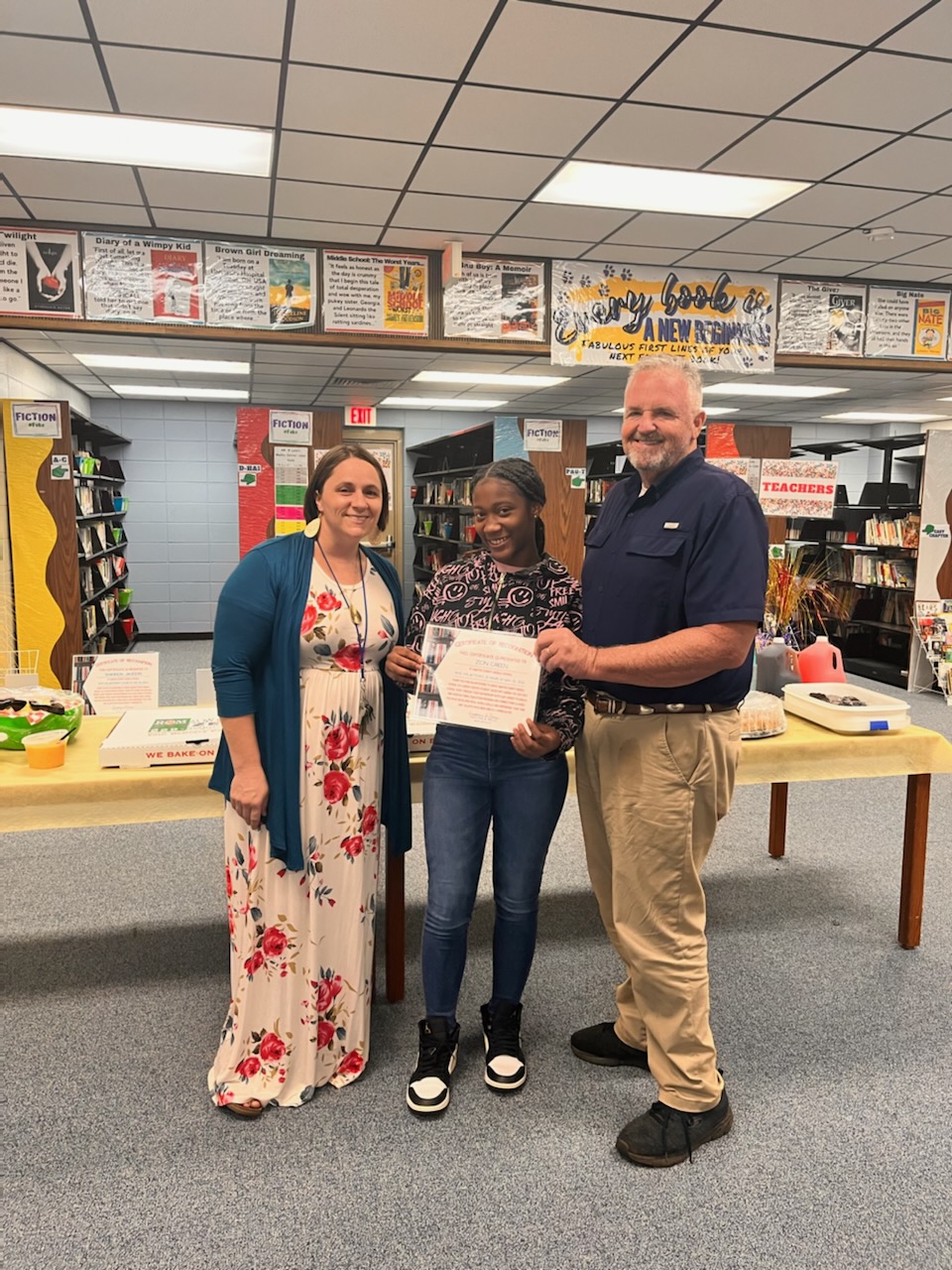 ---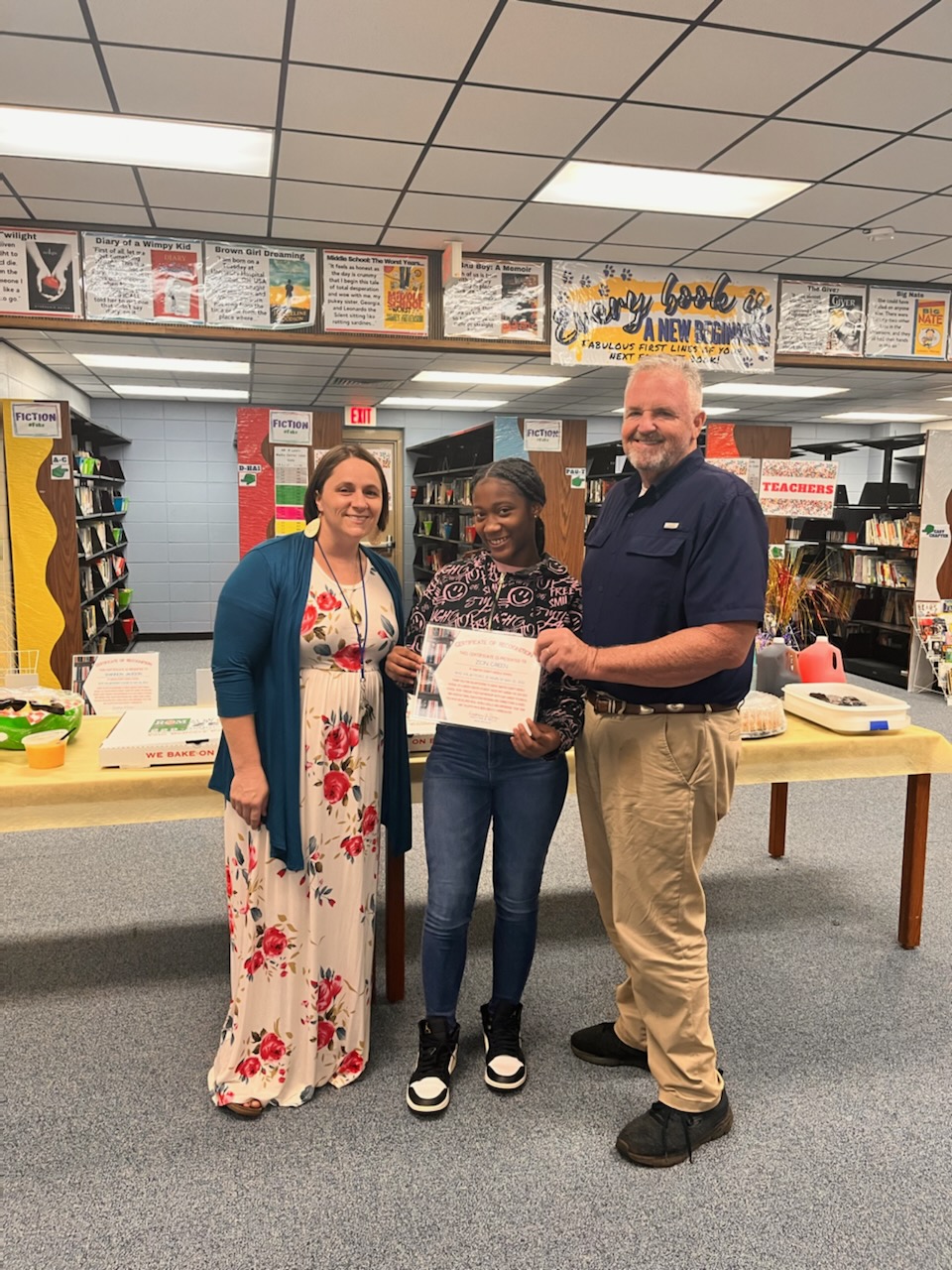 Sumter County Middle School Celebrates Successful Student Intern Program
Sumter County Middle School recently celebrated its Media Center Student Internship Program presenting 10 students with certificates and a special luncheon for their service to the school. This program was the result of collaborative planning between SCMS Media Specialist Kristan Price and Pamela Harvey, Joann Trujillo, Brinson Brock, and Lenora Satharla, teachers in the Career Technical and Agricultural (CTAE) program. Each student participated in a performance-based interview with Mrs. Price followed by a conference in which they received constructive feedback.
"The goal of the program was to bridge the work-skills gap for students and give them an opportunity to have a real employee experience," says Pamela Harvey, SCMS Computer Science teacher. "We wanted students to learn real-world skills that will help them be successful in any field while performing a service to the school."
Students honored were Emma Blaisdell Ndaayezwi, Eric Bryant, Zion Green, Shannon Jackson, Lundon Jones, Sean Mann, Jade Robinson, Cayla Todd, and Jakayla Tookes. The students clocked in and out each work period, learned about the importance of presenting themselves in a professional manner, and were held accountable for following the workflow procedures set for them. Zion Green volunteered 25 hours with the program during this school year, the most of any Media Center Intern.
"Zion proved herself to be eager, self-disciplined, and the sort of employee that goes above and beyond expectations," says Price. It has been a pleasure having her in the program."