Presidential Chickens!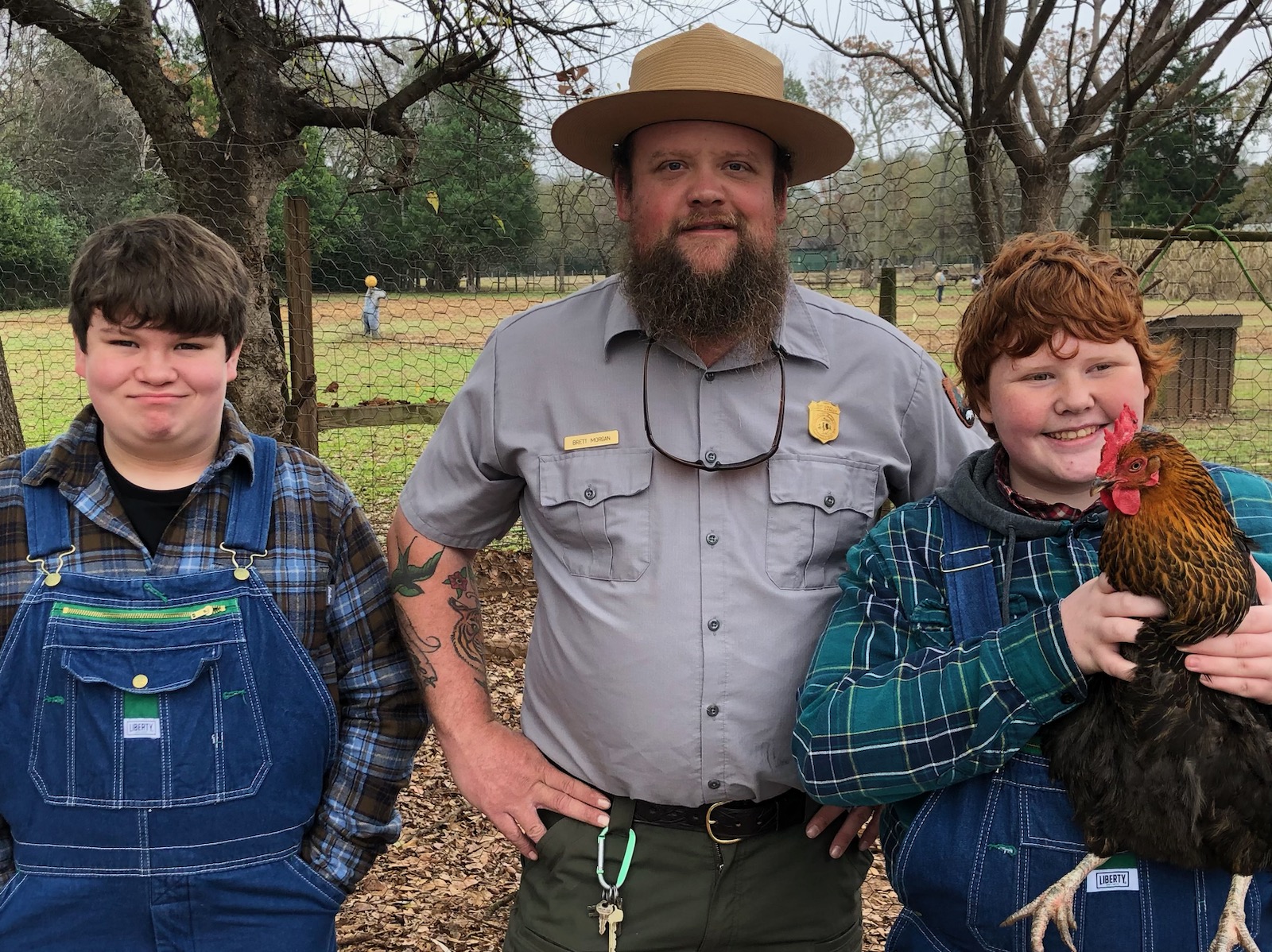 ---
Mr. Brinson Brock's Agriculture classes have been studying embryology. Heritage breed chicken eggs were ordered from Wisconsin and the students incubated and hatched the eggs in the classroom. Then, students helped grow them to production size for the Jimmy Carter Boyhood Farm. National Park Ranger Brett Morgan accepted the chickens from FFA members Robert Walker and Nolan Moody. The chickens are laying eggs daily and are on display for visitors from all
over the world to see.
Photo: Robert Walker, Mr. Brett Morgan, Nolan Moody