Sumter Middle FFA Partners with UGA and the Great Pollinator Census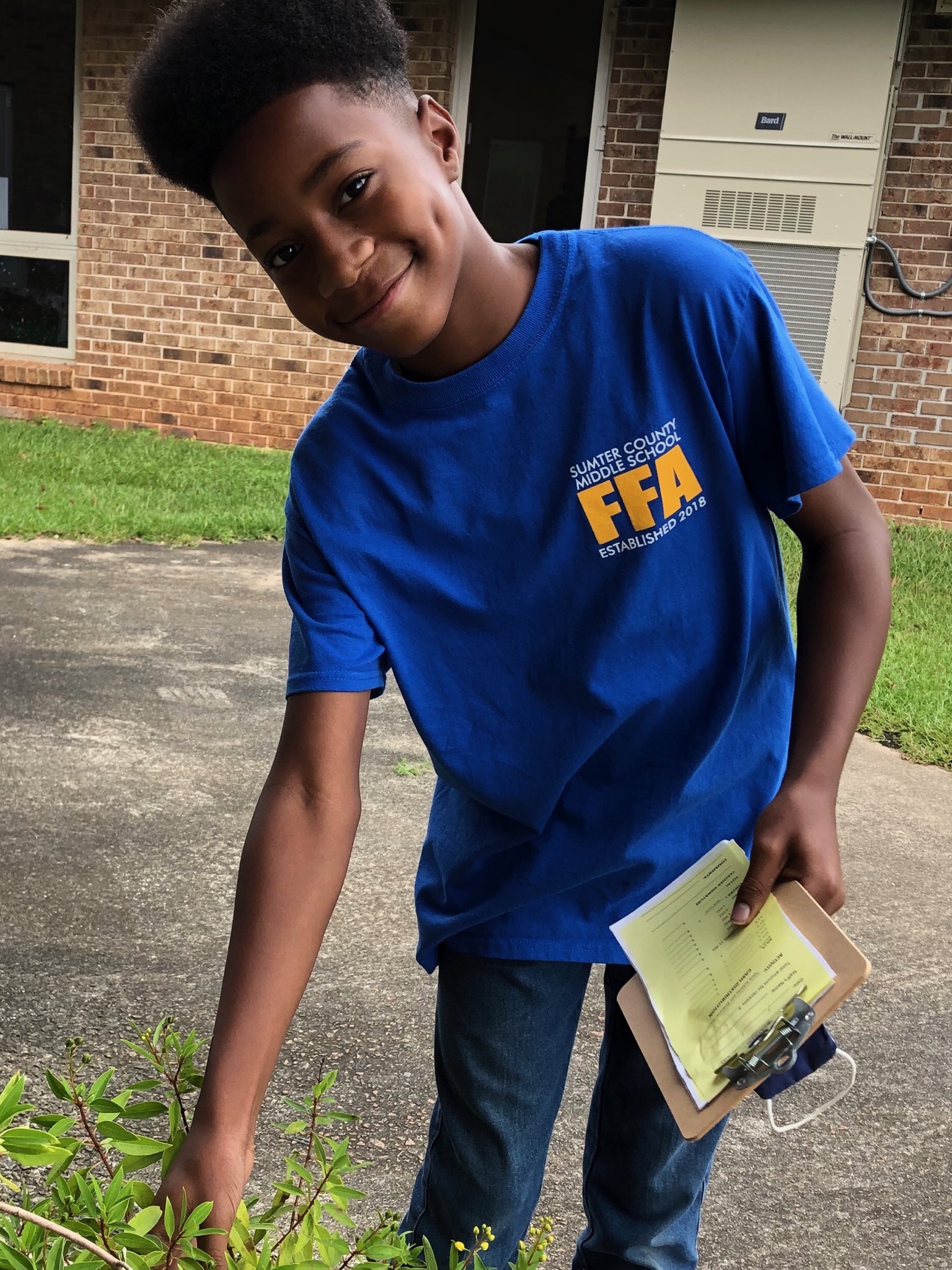 ---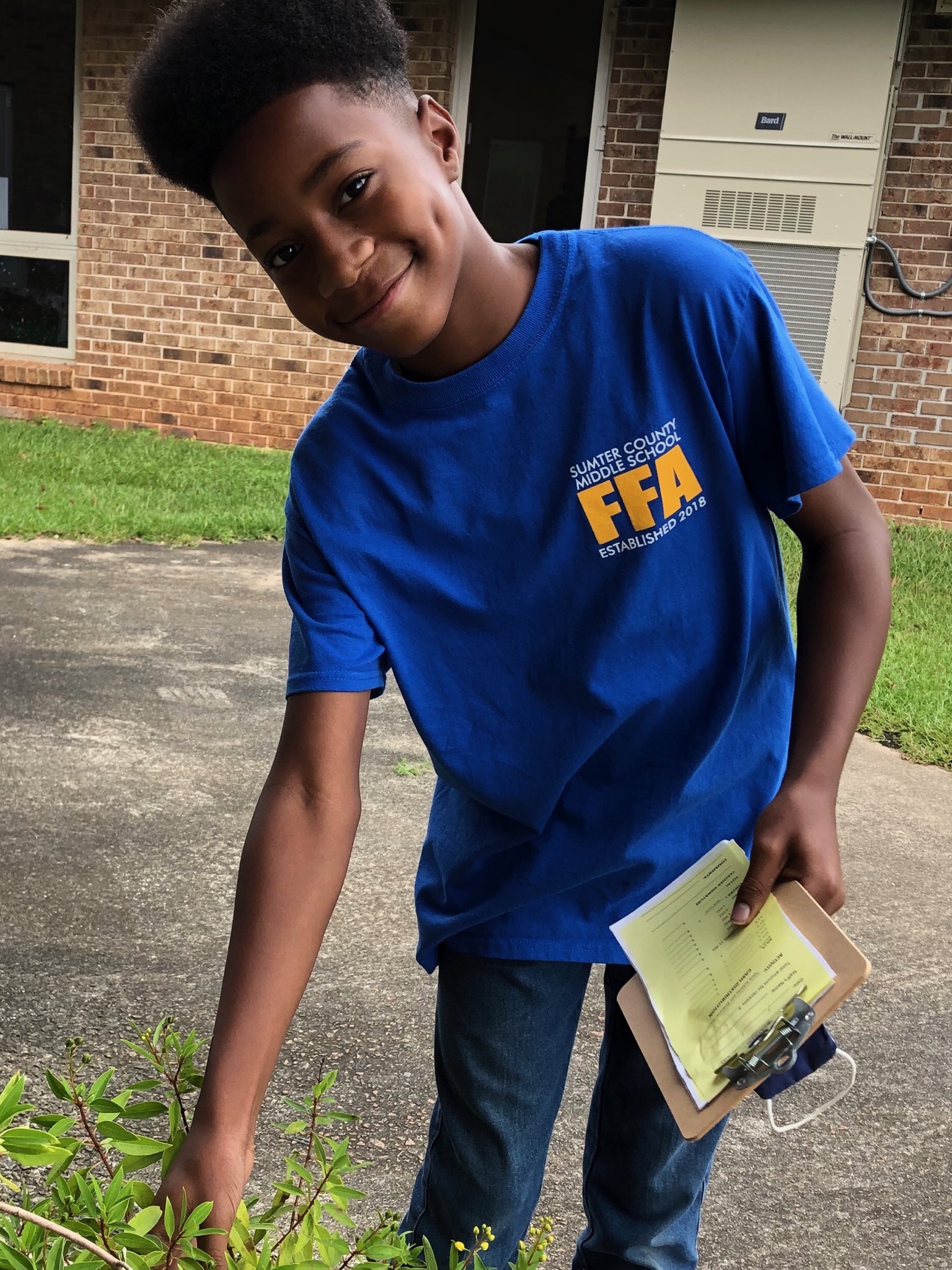 Sumter Middle FFA recently joined hundreds of other school children across the state in counting insects for our pollinator protection program. Census Data is collected and studied by scientists at the University for the purpose of educating the public regarding the importance of pollinators and their service to the Agriculture industry.
Mr. Brock's Agriculture classes studied insect and pollinator identification and participated in the state wide survey. Mr. Brock and his students are sharing pollinator protection educational information with the entire community through our "BEE CAUSE PROJECT", and with the distribution of locally grown pure raw honey.
Pictured, FFA Officer Desmond Hillsmond counts insects for tabulation into the state data system.