Sumter County Middle School ESOL Students Celebrate Día de los Muertos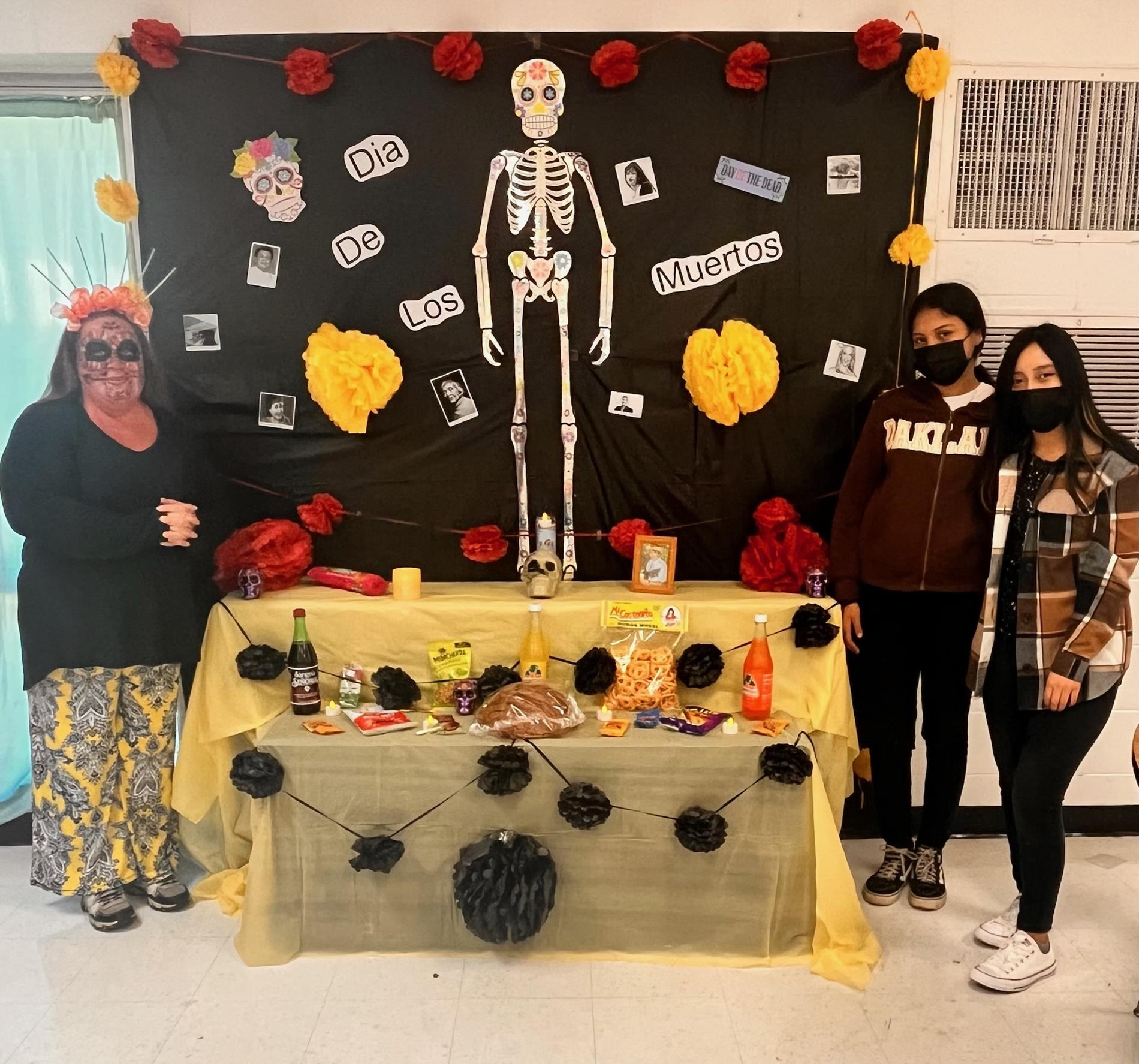 ---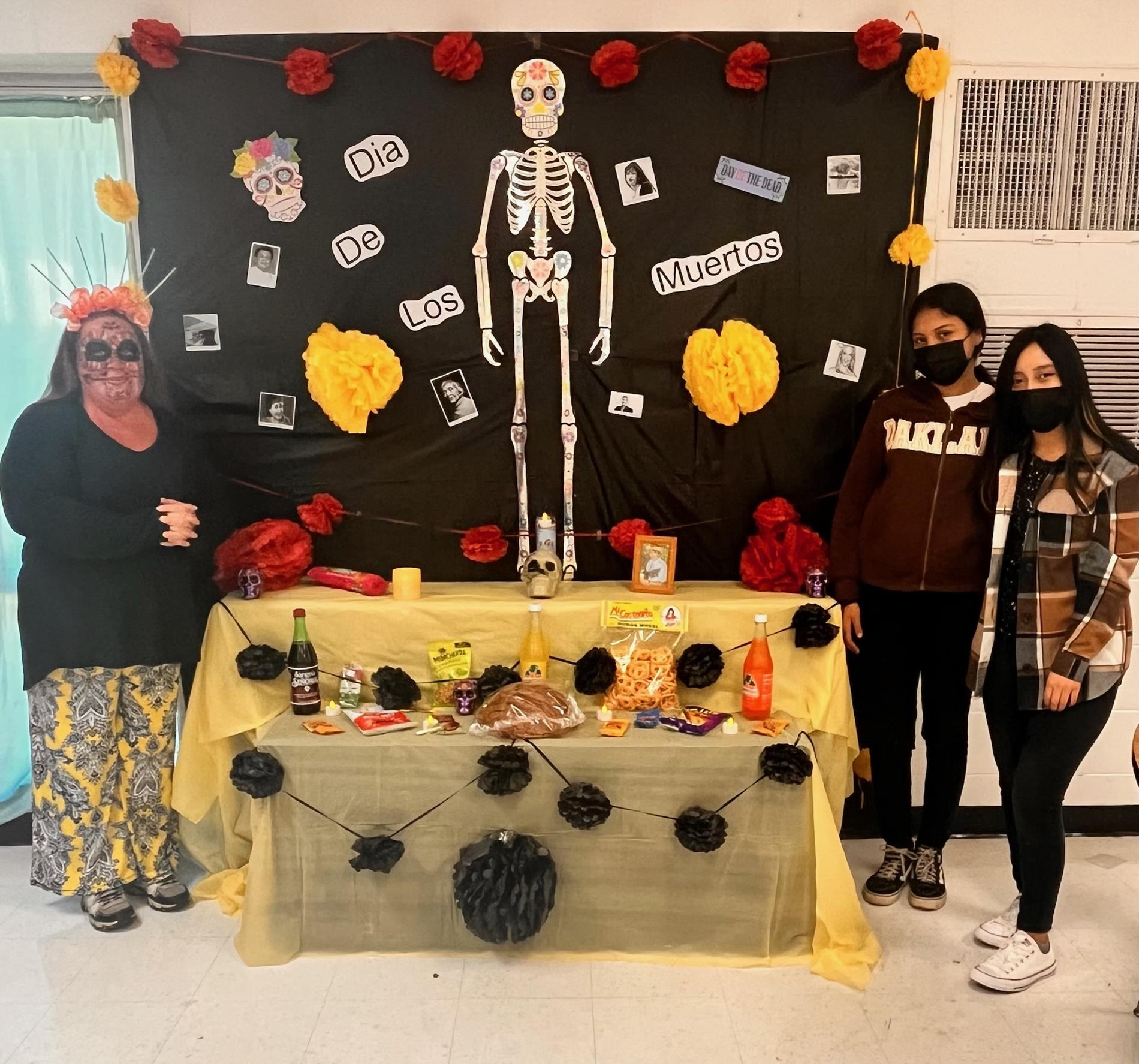 Sumter County Middle School ESOL Students Celebrate Día de los Muertos

Día de los Muertos, or Day of the Dead, is a Hispanic celebration that honors the lives of loved ones who have passed. Ms. Christina Walker's ESOL students at Sumter County Middle School wanted to honor their culture, traditions, and families with a classroom celebration. The students worked together to build and decorate an altar in their classroom that included traditional decorations, foods, and symbols. Students even painted the face of their teacher.

On November 2, 2022, students ate pan de muerto, or bread of the dead, and authentic Mexican pastries and cookies. The classes compared and contrasted the Hispanic celebration of Dia de los Muertos and the American Halloween holiday. The students listened to Tejano music and enjoyed the fiesta.

Pictured: L-R: Christina Walker, ESOL Teacher, Litzi Villegas Mesino, and Rosalinda Gomez-Gomez pose with traditional decorations. These two students painted Ms. Walker's face for the festivities!