Sumter County Middle School Students Make Promise to Graduate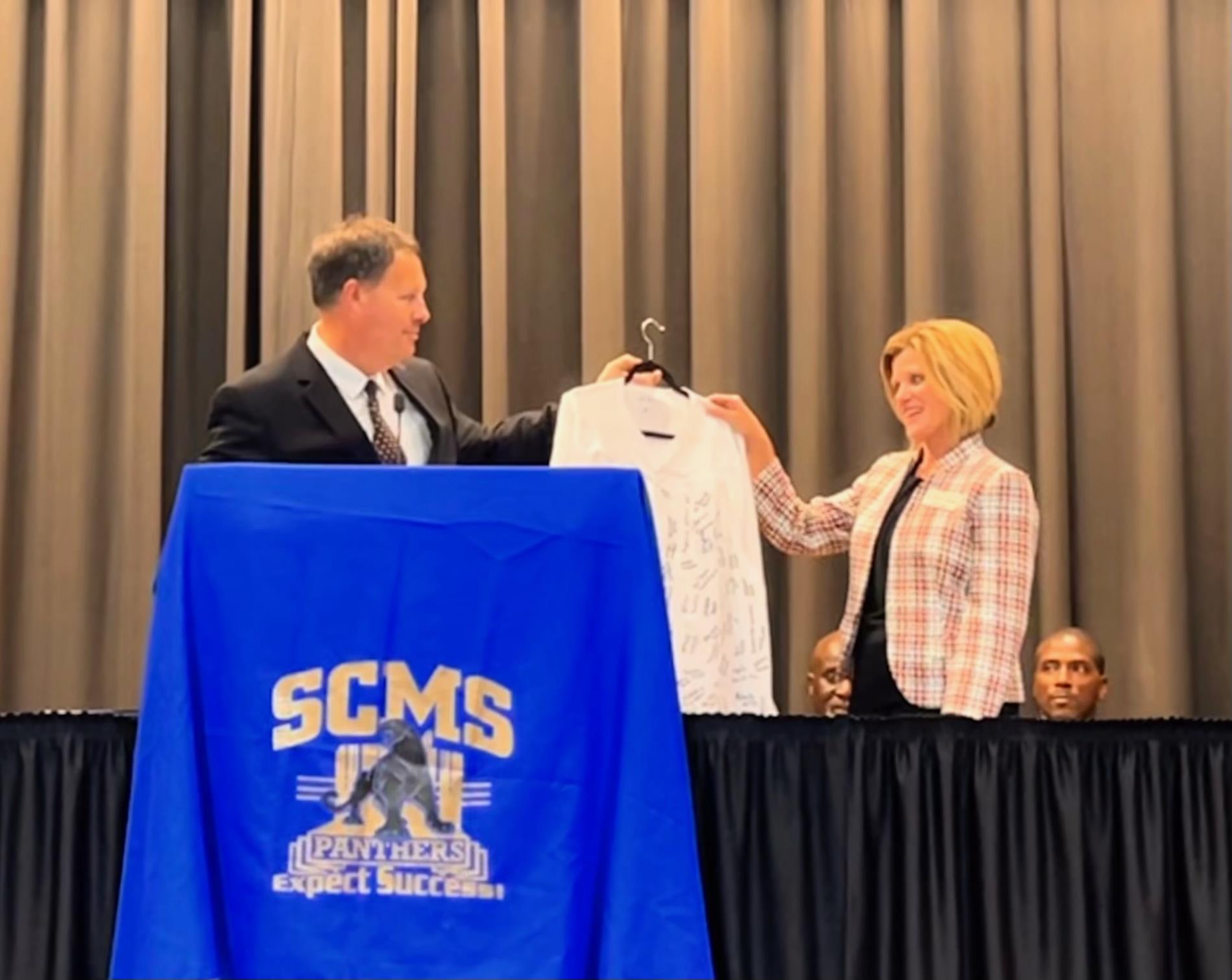 ---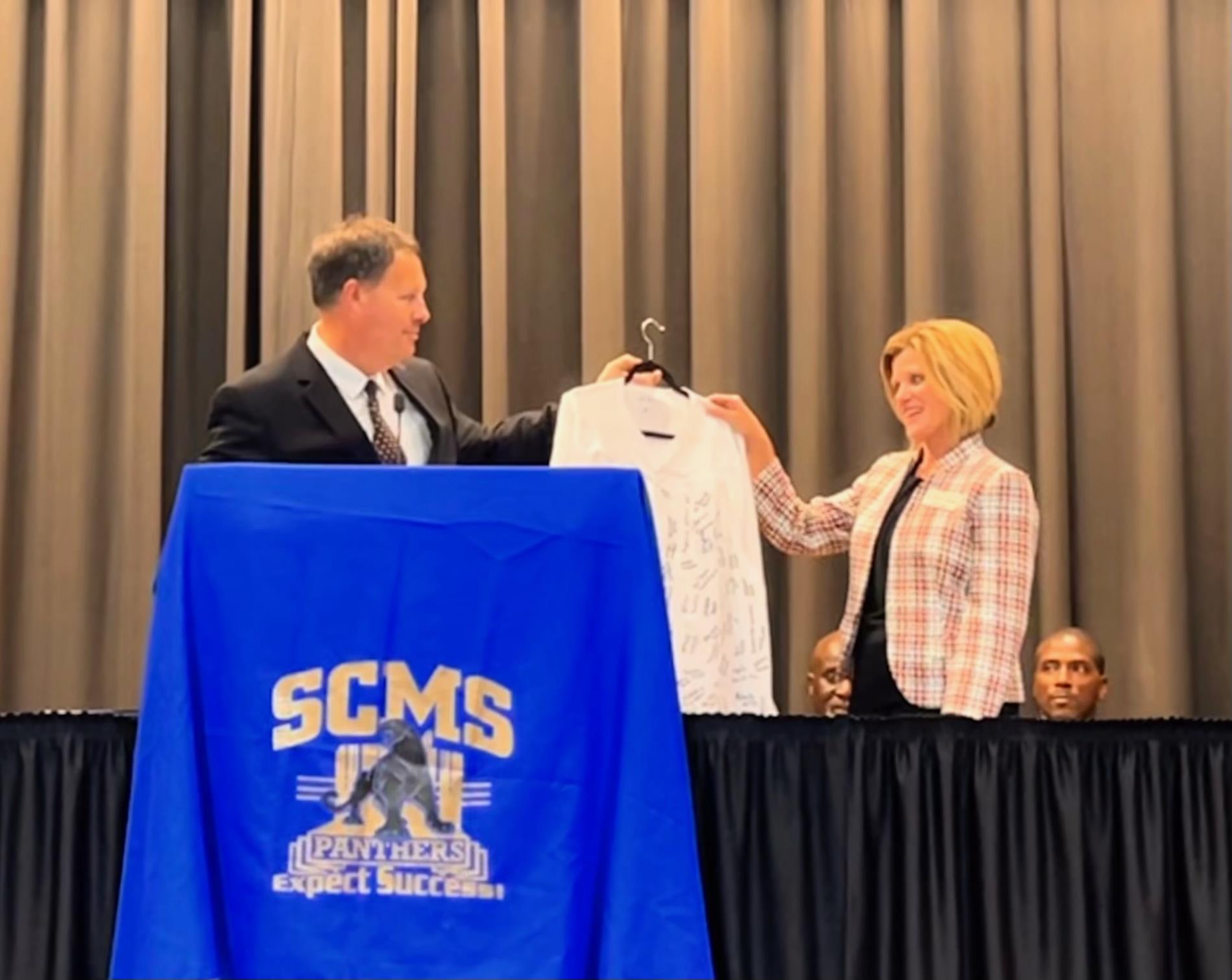 Sumter County Middle School Students Make Promise to Graduate
Sumter County Middle School (SCMS) eighth graders recently participated in the annual Promise to Graduate Ceremony. Prior to the ceremony, all eighth graders signed a white graduation gown signifying their promise to graduate from high school in four years. SCMS Principal Todd Vickery presented the gown to Sumter County High School (SCHS) Principal Dr. Marnie Dutcher during the ceremony. It will be displayed at SCHS during the students' senior year.
"I was extremely proud that we were able to have the ceremony this year," says Principal Todd Vickery. "I would like to thank South Georgia Technical College for allowing us to use the facility to recognize our students in this way. It was an honor to present the gown to Dr. Dutcher and it is my sincerest hope that all of our students will honor their promise to graduate."
About 190 students participated in the ceremony. In addition to each student crossing the stage to be recognized with a certificate, honor graduates had an opportunity to show their gratitude to their parents and superlative category winners were announced. During the ceremony, SCMS Assistant Principal Rodney Perry was also honored for his upcoming retirement. The students, faculty and staff thank Mr. Perry for his leadership and wish him the best.
Superlative categories and winners are as follows:
Best Dressed
Amari Hubbard & Janiyah Pride
Bookworm
Eric Bryant & Yanci Perez-Morales
Know It All
Ishmael Jones & Deonna Griffin
Most Likely To Succeed
Devor Pina & Reniya Harris
Most Spirited
Travin Jordan & Danielle Middleton
Most Athletic
Aaron Kearse & Kamiyah Barron
Most Talented
Omari Woodard & Jamariah Wilson
Biggest Change
Walter Carter & Amber Tommie
Most Social
Quayshaun Tatum & Ziya Porter
Best Friends For Life
Bryce Volley & Joshua Coleman
Jamaria Bullard & Jakhira Walters
Pictured: (L-R) SCMS Principal Todd Vickery presents a special graduation gown to SCHS Principal Dr. Marnie Dutcher. This gown was signed by each SCMS eighth grader as their promise to graduate in four years. This gown will be on display at SCHS during their senior year in high school as a reminder of their commitment. SCMS would like to thank all friends, family members, SCS employees, and SCS School Board members who attended the ceremony.