Sumter Middle Agriculture Classroom Cat "Diesel" Receives Grant Funds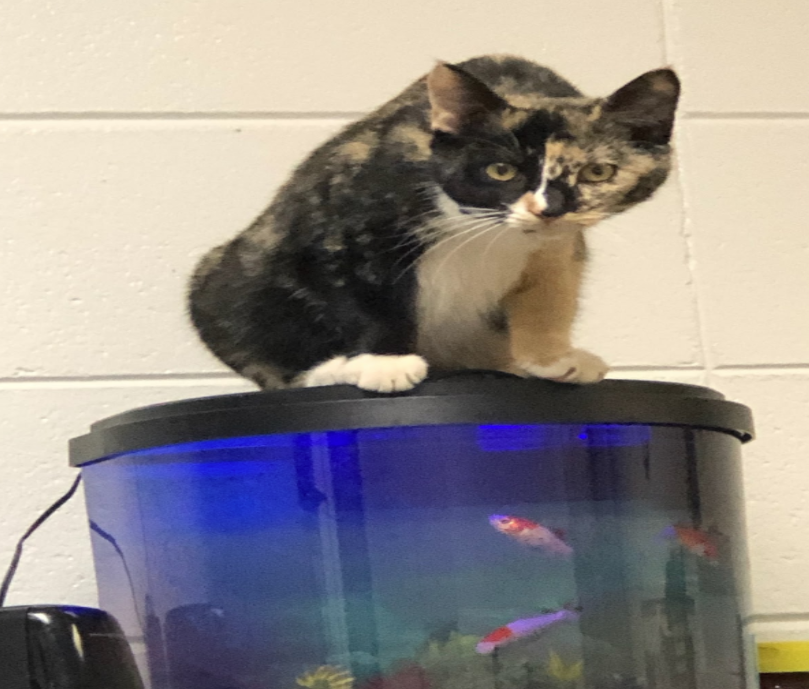 ---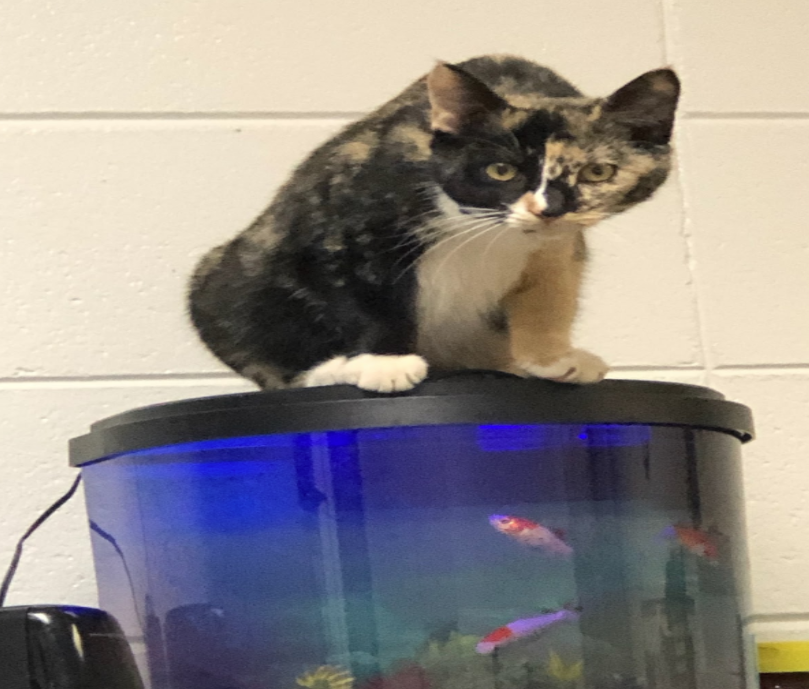 Thanks to community partners, Harper's Animal Clinic and the Sumter Humane Society, Inc., Sumter Middle's Agriculture Classroom cat has received funds through the generosity of the Martha Marshall Dykes Family Foundation to participate in the local spay and neuter clinic.
FFA Students made an application for the funds for "Diesel" to be spayed as a practice of responsible pet ownership, as studied in the small animal care unit in Mr. Brock's classroom.
"Diesel", also known as "Luna", and "Kit", as she is named by each class that gets the occasional glimpse of her during our virtual classroom, spends most of her time guarding the goldfish or following workers in the greenhouse. Agriculture students, as enabled through the Sumter County Board of Education's CTAE program are afforded many "hands on, learning opportunities". Thank you CTAE and community sponsors!